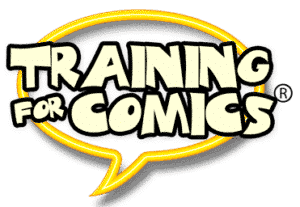 learn to draw at a professional level
You will learn to draw in less time with a guaranteed method of lessons and practice sheets that will allow you to reach the level you want faster!


Juan Guerrero
TFC Member - Mexico
I joined TFC two years ago, with the previous platform, but this new one is fabulous and with great quality material. Keep it up folks!

Angel Martinez
TFC Member - Mexico
Very good course for beginners. It is easy to understand, very well explained. Recommended 100%

Julia Gomez
Member TFC - Argentina
What I like most about training for comics is that it teaches you how to organize your study hours and that's how you learn much faster.

Yamila Benadites
Member TFC - Chile
I search and save every tutorial on the internet about comics, and I must admit that learning with this platform is very easy ...and cheap!

Sebastian Ceballos
Member TFC - Argentina
I love the lessons of the course but what I like most is the variety of the "Drawing step by step", very good!!!!!!

Camilo Estebanes
Member TFC - Ecuador
Downloading the new material every month forces you to draw and not lose the rhythm, the course is really a blast!!!!

Alexander David
Member TFC - Spain
What a great vibe!!!! What a cool course! It's really inspiring. Keep it up! Greetings from camotilandia (Puebla).

Sergio Fernandez
Member TFC - Spain
I really appreciate it and I hope this platform and its content keeps growing! It's the Netflix of drawing 🙂

Fernando Guzman
TFC Member - Mexico
It is without a doubt my favorite course, the lessons are very cool, keep up the good work. !!!!

Alberto Bustamante
Member TFC - Spain
I studied artistic drawing in a school here in Spain and Training for comics serves me as a huge support to increase my artistic quality.

Maria Ana Gonzalez
Member TFC - Chile
Practicing with the "drawing step by step" is quite a challenge, but the effort pays off and it's a lot of fun.

Gustavo Guarino
Member TFC - Argentina
I've been a member of training for comics for a long time and the material is getting better and better. I highly recommend it.

Natalia Hernandez
Member TFC - Colombia
Excellent TFC!!! I practice every day, I don't draw on the practice sheets, I do it on a separate sheet, but I print them to have an order.

Micheal Smith
Member TFC - USA
Excellent course, really surprised me! It's like Netflix but to learn how to draw!

Mark Adams
Member TFC - USA
I love having everything ready and easy to learn! The practice sheets are the best! TFC Rocks!

Lisa Simmons
Member TFC - Canada
I expected more of the same, but this is WOW! I love being part of this community!

William Roberts
Member TFC - UK
I learned more in one month than before in a year! This is how it has to be a drawing course!

James Davis
Member TFC - USA
Unlike everything I saw. The only and best platform to learn to draw! I love TFC!

Karen Thomas
Member TFC - USA
Very good! I would love to see more and more material every day.

Jeffrey Johnson
Member TFC - Canada
My drawings finally take real shape, thanks TFC!!!!

Brian Collins
TFC Member - Australia
The best place and environment for the lover of drawing and illustration. Definitely.

Patricia Scott
Member TFC - USA
My own virtual drawing library! I love this!

Robert Clark
Member TFC - USA
I really like drawing step by step to practice every week. It forces you to always keep improving. Cool.

Sandra Allen
TFC Member - Australia
Finally something different. I lost a lot of time on YouTube haha. 5 stars!

Richard Coleman
Member TFC - USA
TFC is like the Netflix of the drawing. Simply excellent.

Jennifer Brown
Member TFC - Canada
To learn fast and organized, it's the best I've found in a long time. You just need a pencil and have no excuses.

Brian Collins
Member TFC - UK
I love your content. Quality, quality, quality! Thank you!