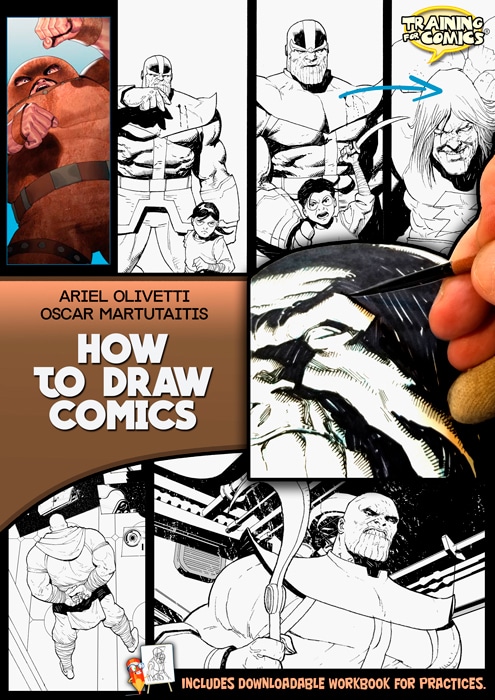 Learn to draw Comics
By Ariel Olivetti (Marvel and DC Artist) and Oscar Martutaitis
What am I going to learn?
🏆 How do I create my own comic book? Find out!
Learn all the secrets you need to create your first comic book
Intensive Training Workbook
Have fun practicing in an orderly and directed manner!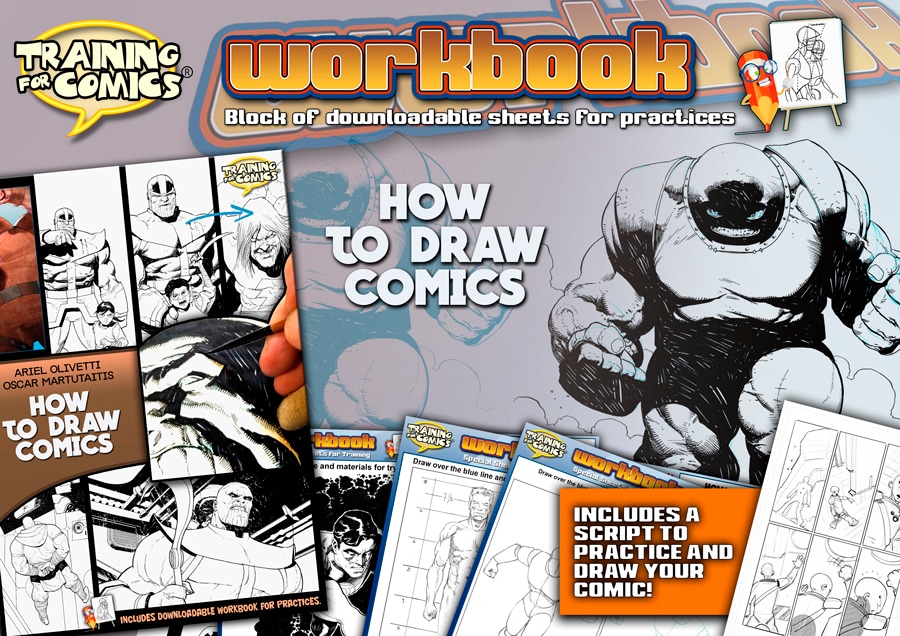 TFC is a new platform for the diffusion of own artistic material and of other professional artists presenting through study packs a certain artistic theme to learn or improve yourself with theory and special sheets for practices.
What does a TFC Pack contain?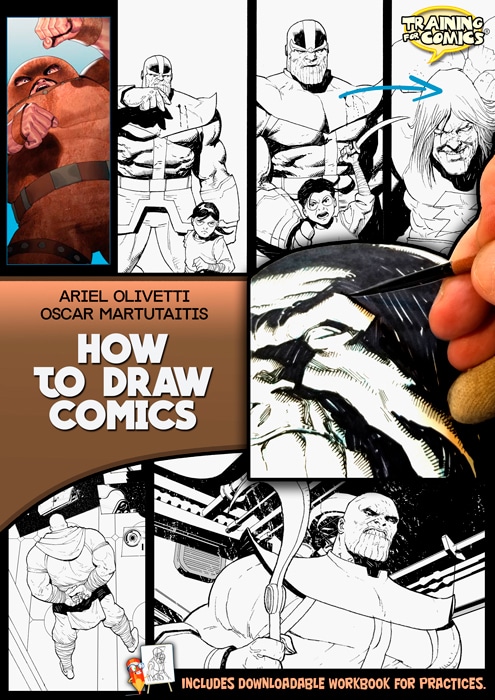 THEORY
All the theory developed on one topic and adapted to each level: Basic, Intermediate and Advanced.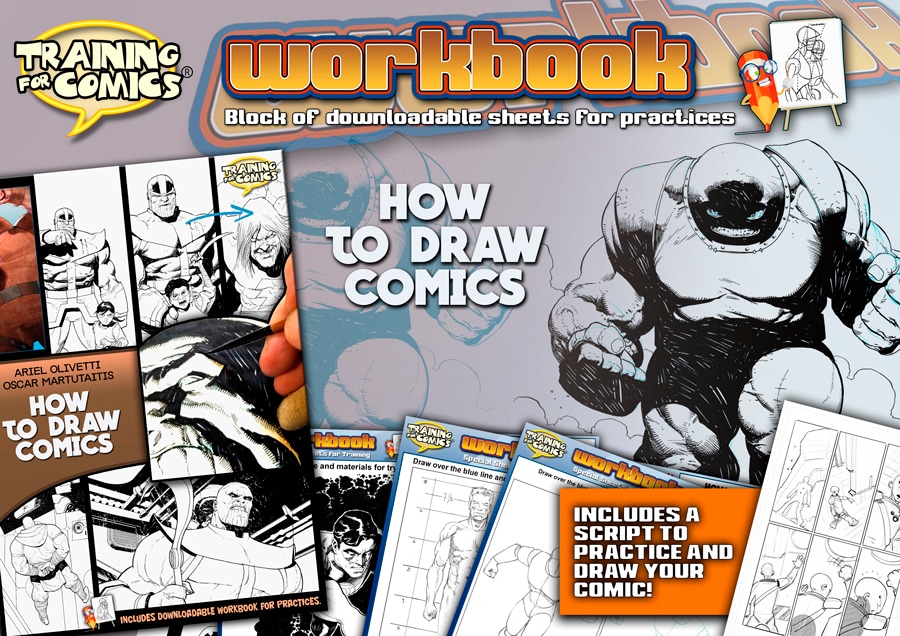 TRAINING WORKBOOK
A fabulous block of special sheets with specific exercises for you to carry out your practices in an orderly and directed way.

PRINTABLE AND COLLECTIBLE
The whole Workbook with a single click and in A4 format. So you can practice at your desk and build your own TFC collection.

Learn to draw Comics
By Ariel Olivetti (Marvel and DC Artist) and Oscar Martutaitis

Micheal Smith
Miembro TFC - USA
Excellent course, really surprised me! It's like Netflix but to learn how to draw!

Mark Adams
Miembro TFC - USA
I love having everything ready and easy to learn! The practice sheets are the best! TFC Rocks!

Lisa Simmons
Miembro TFC - Canada
I expected more of the same, but this is WOW! I love being part of this community!

William Roberts
Miembro TFC - UK
I learned more in one month than before in a year! This is how it has to be a drawing course!

James Davis
Miembro TFC - USA
Unlike everything I saw. The only and best platform to learn to draw! I love TFC!

Karen Thomas
Miembro TFC - USA
Very good! I would love to see more and more material every day.

Jeffrey Johnson
Miembro TFC - Canada
My drawings finally take real shape, thanks TFC!!!

Brian Collins
Miembro TFC - Australia
The best place and environment for the lover of drawing and illustration. Definitely.

Patricia Scott
Miembro TFC - USA
My own virtual drawing library! I love this!

Robert Clark
Miembro TFC - USA
I really like drawing step by step to practice every week. It forces you to always keep improving. Cool.

Sandra Allen
Miembro TFC - Australia
Finally something different. I lost a lot of time on YouTube haha. 5 stars!

Richard Coleman
Miembro TFC - USA
TFC is like the Netflix of the drawing. Simply excellent.

Jennifer Brown
Miembro TFC - Canada
To learn fast and organized, it's the best I've found in a long time. You just need a pencil and have no excuses.

Brian Collins
Miembro TFC - UK
I love your content. Quality, quality, quality! Thank you!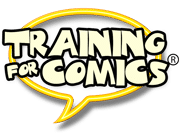 Learn the right techniques and then train with them.